⇒ Slide the center circle + arrows from left to right to reveal Where & Wear in Copenhagen images.
Copenhagen has the travel it-factor. A city with an authentically cool vibe that currently sits atop many best places to travel lists, and for good reason. Denmark's style-savvy capital seems to have a rare mix of being a global powerhouse and inspiring a culture of well-being.
When Denmark repeatedly snagged a top spot on the World Happiness Report, their commitment to living-well caught the world's attention. Curiosity peaked further as The little book of Hygge gave us an introduction to Danish hygge (pronounced hyoo-gah). Bringing with it a dreamy new word into the lexicon of cozy pursuits. Plus, a good reason to forget FOMO in favor of cozying up at home on Saturday night. 
What is the magic of Danish culture? Is it their connection to nature, bike-life, that coveted Scandinavian style, those delicious cardamom buns?
Copenhagen Fashion
The trifecta of work-life-style balance also translates into many intriguing layers of Copenhagen fashion. There's the coveted Scandinavian minimalist-chic, of course. Think luxurious fabrics and simplistic silhouettes that seem to effortlessly ooze style without even trying. Designers like Copenhagen-based By Malene Birger have been producing this quiet-luxury for decades, with investment pieces we want to live our best lives in. A shining example that sometimes the boldest design lives in simplicity. 
While Denmark might be best-known for their Scandinavian minimalism, there's another side to this rising-star fashion capital. Fun-loving Danes are also mixing playful whimsy and vibrant color with minimalist-chic, a result that feels like a fresh take on fashion. Local favorites like GANNI and Baum und Pferdgarten are bringing this cheeky side of Denmark to the Copenhagen Fashion Week and world stage.
Where & Wear Travel Guide
In our Copenhagen Where & Wear Travel Guide, we've curated a list of top Denmark fashion and lifestyle brands worth checking out, and how to shop them from the USA. We also ate a lot of pastries in the name of research and narrowed down our top things-to-do in Denmark's beautiful capital city. With its effortless cool factor, authenticity and a refreshingly balanced way of life, Copenhagen tops yet another list—our top places to visit in 2024.
Five Danish Designers to Know (and How To Shop Them From the USA)
Ready to bring Danish fashion and hygge-style into your States-side wardrobe? Here's the scoop on how you can shop these Copenhagen-based designers online with easy delivery options to the USA.
W&S Editor's Fave Spots in Copenhagen
Hit up Juno the Bakery in Østerbro for the most amazing pastries and goodies. Don't let the line deter you, their top-notch cardamom buns are worth the wait.

Grab a bite at the Torvehallerne food hall with an assortment of restaurant stands, fresh produce, flowers and local goods. From seafood and sushi to smørrebrød, there are good eats for everyone in your crew. Check their calendar for events.

Catch a performance at the Royal Danish Theater, dating back to 1874. From ballet to opera, the historic Old Stage venue brings a sense of opulence to world-class performing arts.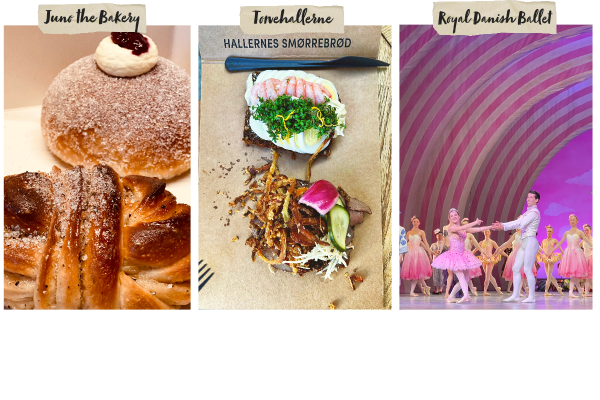 Read & Listen Before You Go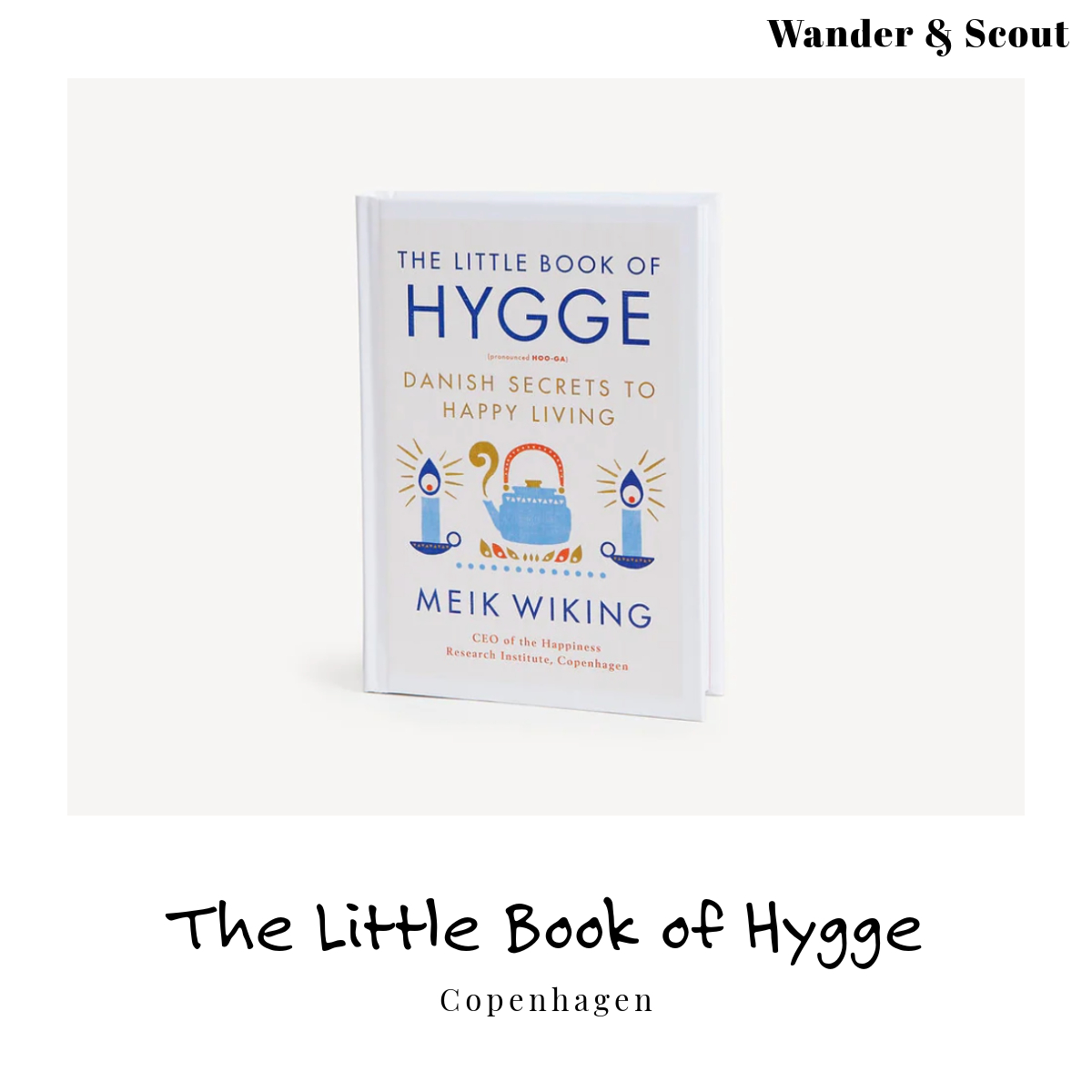 Read Before You Go
The little book of Hygge gives an introduction to Danish hygge (pronounced hyoo-gah). Bringing with it a dreamy new word into the lexicon of cozy pursuits. Plus, a good reason to forget FOMO in favor of cozying up at home on Saturday night. Shop the Book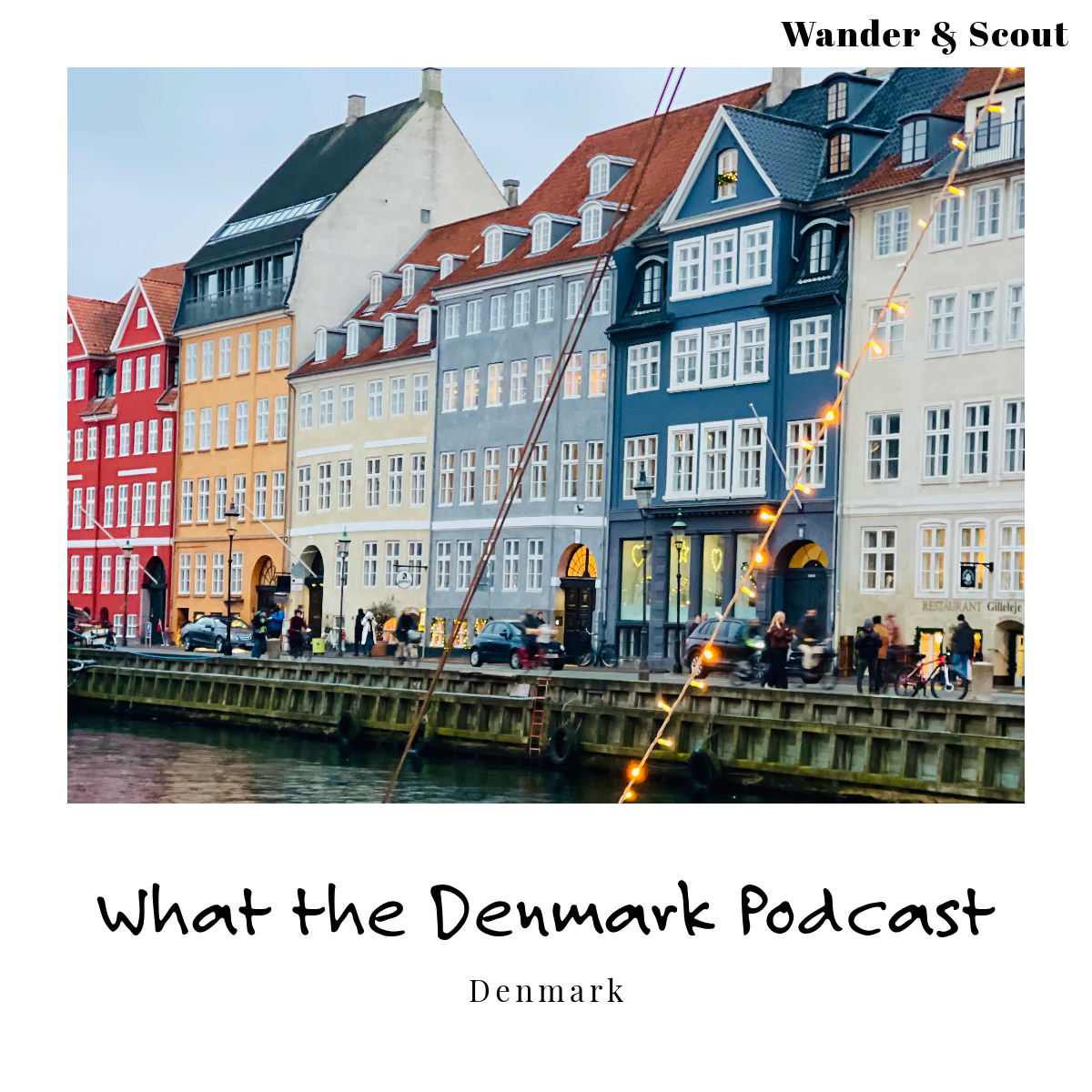 Listen Before You Go
What the Denmark podcast gives an insightful and humorous look into Danish culture. Listen for free