Designed with a townhome feeling in mind, luxury at The Whitney Hotel comes with a warm and welcoming attitude. Families are embraced with friendly smiles, cookies in the lobby and monogrammed robes for adults and kids. Located in Boston's most charming neighborhood, Beacon Hill, The Whitney is well-situated for a stroll down historic brick streets with leafy trees and independent eateries.
24 Hours in Charming Beacon Hill
The bustle of the city seems distant as you wander from the hotel down Charles Street to Tatte Bakery. Grab a bistro seat on the street patio and linger with a warm, flaky croissant and hot cappuccino. Or take it to-go and walk a few blocks further to the public green space of Boston Common, America's oldest park. Meander by Frog Pond and through the well-kept Boston Public Garden. Don't forget to check out the Make Way for Ducklings sculpture to see the latest seasonal attire of the statue ducks.
Before heading back to your hotel sanctuary, let the little ones get their giggles out at the Esplanade Playground near the Charles River. When Covid restrictions lift, make sure to check out the half-dome venue Hatch Shell for open-air events such as the Mayor's Cup Regatta and Boston Pop's 4th of July Concert.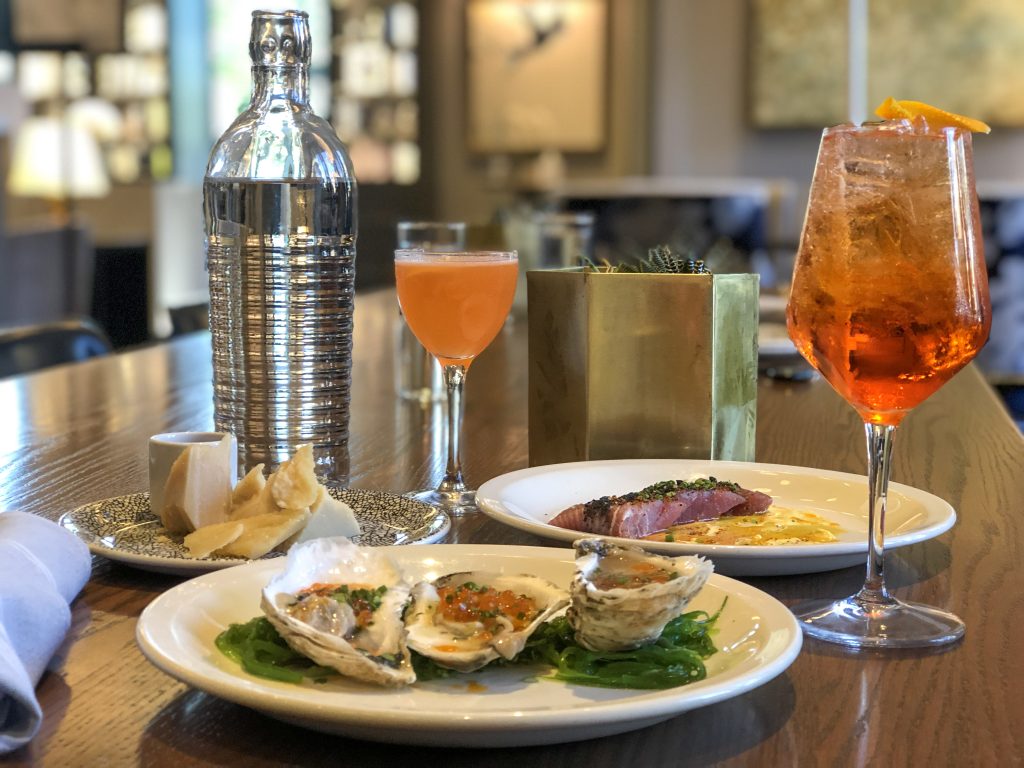 Back at The Whitney, grab an Aperol Spritz and Mediterranean inspired cuisine from the on-site restaurant Peregrine. With a nod to the islands of Sardinia and Sicily, meals are served in courses and meant to linger over. Savor small sharable plates of Parmigiano Reggiano with local honey, local oysters and Jamon Serrano toast with trout roe before melting into a comforting bowl of homemade pasta. Insider tip: In the spirit of well-paid wages for servers, there is no tipping at Peregrine. Instead, staff are compensated and participate in revenue sharing.
Before retiring to the relaxed luxury of your room, stop by the front desk for a bedtime cookie and warm hospitality. Then, cozy into your robe and slippers after a relaxing bath (for you and your kiddo) with the aromatic Grown Alchemist bath products. The soothing mandarin and rosemary leaf scents melting you into a spa-like state of relaxation. Say good night to a day well spent and hope that you can do it all again tomorrow.
Online: whitneyhotelboston.com
A Perfect Day in Beacon Hill
Stay at The Whitney Hotel

Breakfast or Lunch at Tatte Bakery & Cafe

Stroll Boston Common & Public Garden

Shop the independent stores on Charles Street

Dine at Peregrine at The Whitney Hotel
Photos by Wander & Scout and James Baigrie. Special thanks to The Whitney Hotel for hosting this press trip. All opinions belong to Wander & Scout.
<<>>